Dish Divas!

So you're busy...and your kitchen misses you.  Maybe it doesn't even know you.  We get it.  That's why this is for you.  "Step your game up" with Dish Divas--a realistic, doable, and easy system for incorporating new recipes into a busy routine!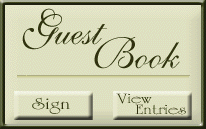 "Sign" the Guest Book to share tips, recipes, stories, and comments! (Email/website/location fields are optional only)

Dish Diva Gallery

Celebrate your accomplishments by snapping a few pics!

Watch Video: Fresh-Squeezed Orange Juice!